Professor Slughorn is perfectly happy to accept new students and I think he would agree that I deserved some Felix Felicis after preparing my first potion of Vampire's Blood. One sip and I'll find all of your endeavours will succeed! Too bad this Felix Felicis Pendant vile came empty!
I absolutely love the idea of a Harry Potter themed potions display and cannot wait until my display is complete. I spotted this Felix Felicis Pendant and Display when I went to the Birmingham Comicon and I just couldn't resist. While this replica piece may not be the most film accurate piece, it is absolutely stunning.
Let's Take a Closer Look:
As you can see, the little bell jar is removable. The vial has a little cork in the top just as it did in the movie and it is removable if you want to fill it up with a liquid. There is also a hole in the base where the chain can fall into so that it does not become an eye sore.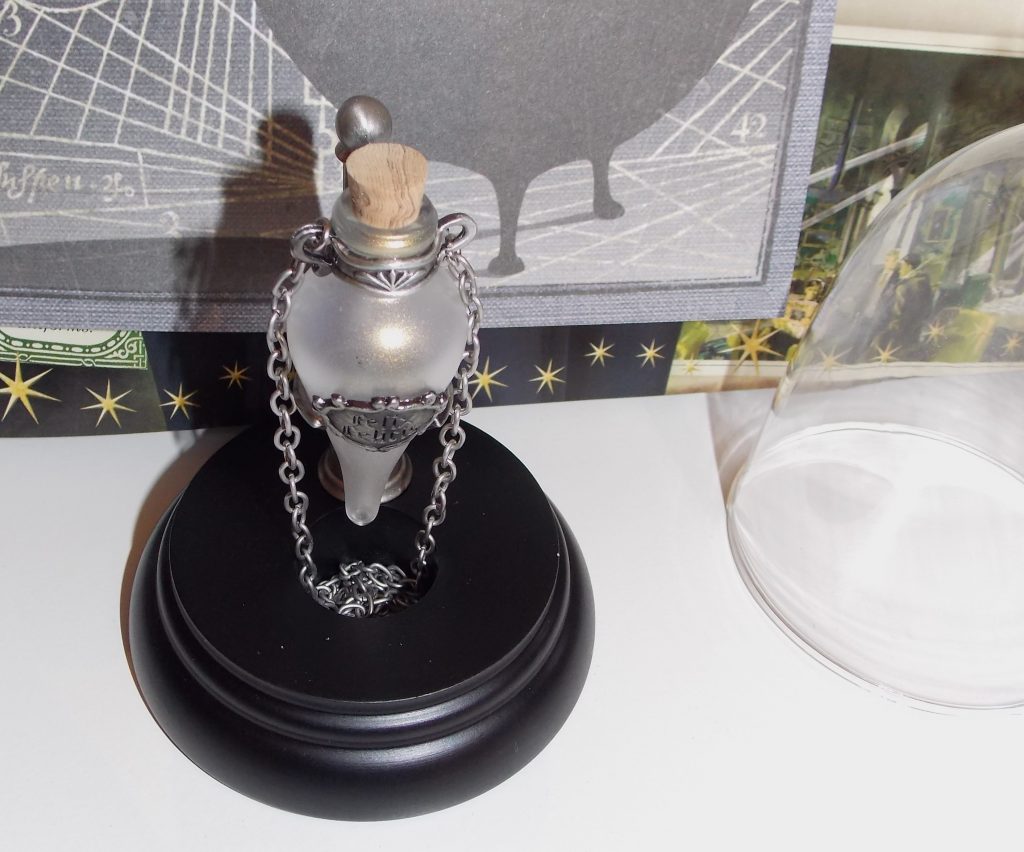 Although the vial with the Felix Felicis was on a retort stand in the movie, the stand with this display piece is not far off.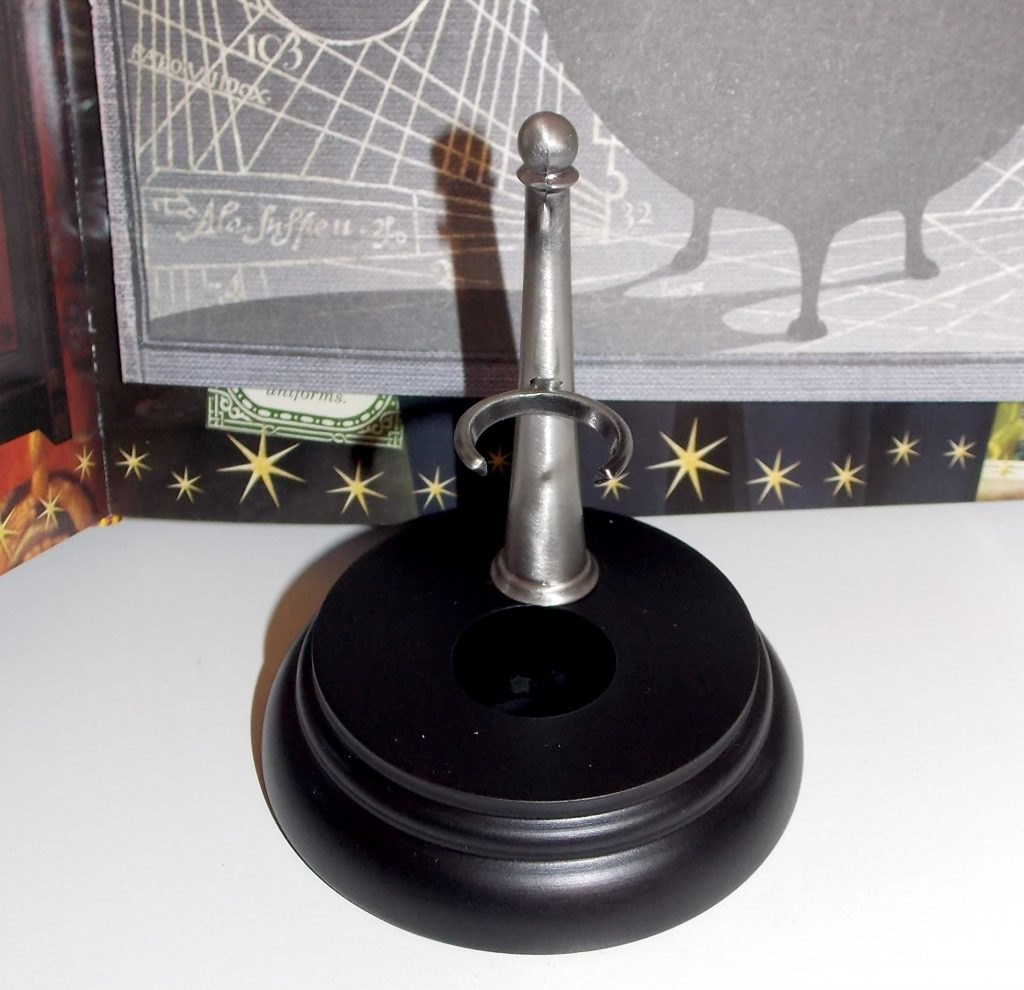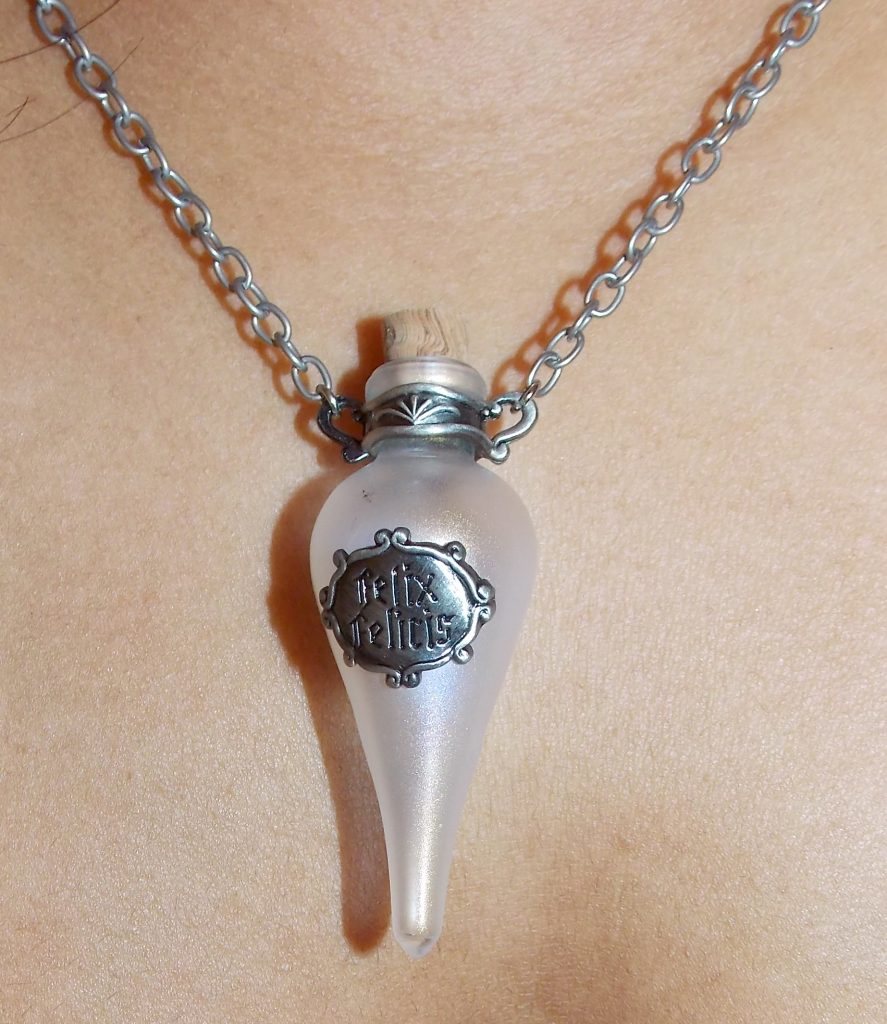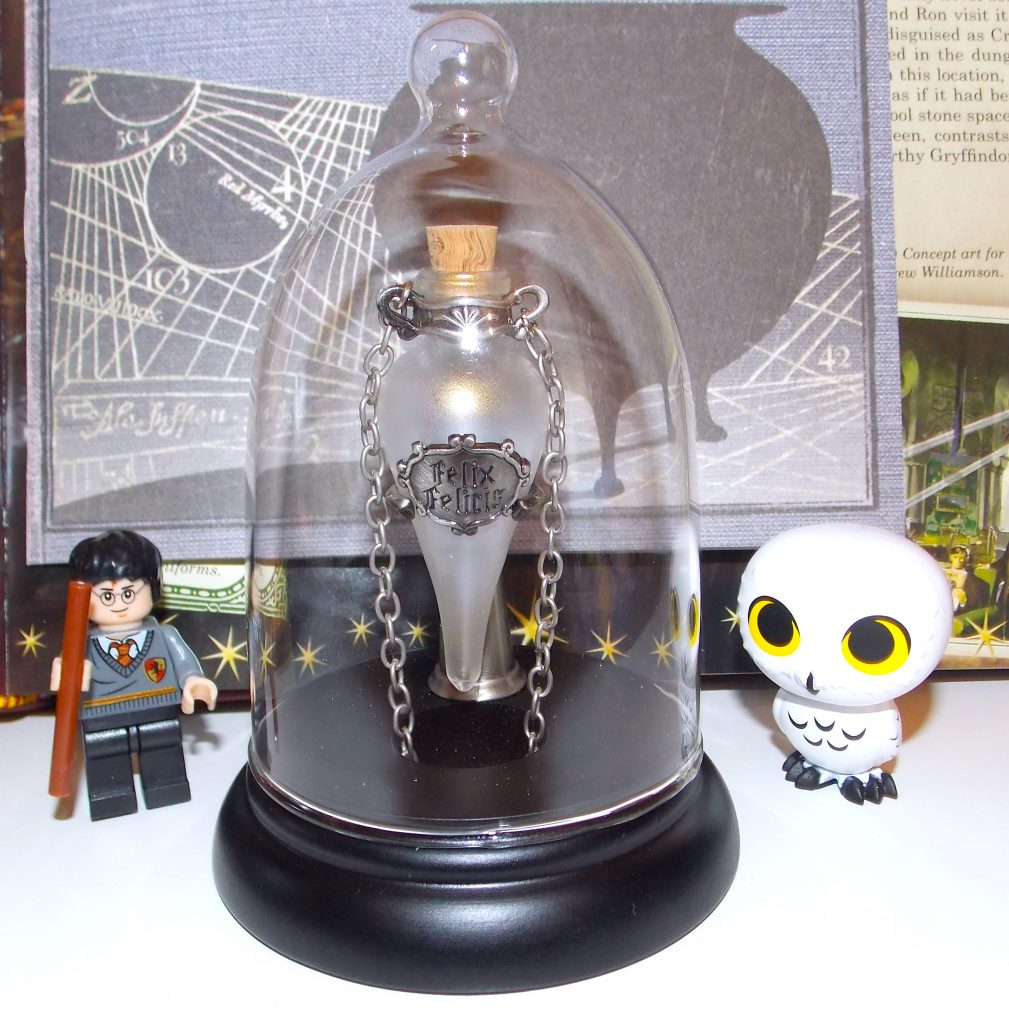 This piece is really stunning and very well made. The base is black and made of wood and the stand is made of metal. The vial itself is glass with a removable cork and a metal 'Felix Felicis' label on the front. There is also a chain attached so that it can be worn as a pendant. This is not just a plastic toy, it is a lovely piece of Harry Potter Memorabilia.
Although the vial of Felix Felicis in the movie was just a clear vial without any sort of label, I think the metal label on the front really adds something to the piece and makes it stand out a little more. It would look quite boring as just a clear vial even though it would be more accurate to the film. I think this piece is stunning as it is and would be a great addition to any Harry Potter collection.
Where can I purchase it?
I purchased this at the Birmingham Comicon for £40, but it is available online for a better price. Looks like I should have waited, but I got too excited!  I have been able to find at the following stores:
There are also a lot of cheaper handmade alternatives on eBay, Amazon, and Etsy. I have come across some beautiful ones in the past and it is definitely worth shopping around. Particularly if you're after a movie accurate one.
Add to my Collection?
While this may not be the most movie accurate piece, it is a stunning piece made with the right materials and is displayed beautifully. If you're a big Harry Potter fan, this would be an excellent piece to display in your room, in your office, or amongst all your other Harry Potter memorabilia items. If you choose to wear it as a necklace, there is no doubt you're going to stand out and turn some heads!